Urgent Care with X-ray Q&A
X-rays are mostly used to evaluate breaks and fractures in the bones. However, they can also be used to find issues with soft tissue, such as internal organs. You can avail of x-ray services at PrimeHealth Urgent Care. For more information, contact us or book an appointment online. Walk-ins are also welcome! We have convenient locations to serve patients in Parrish FL, Bradenton FL, Sarasota FL,

Lehigh Acres FL

,

Estero FL

,

Ellenton FL

, and Lithia FL.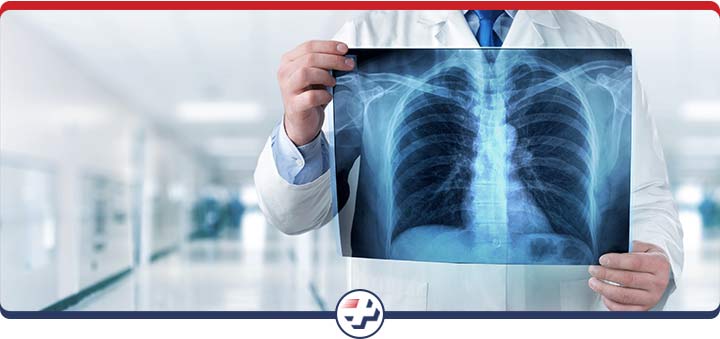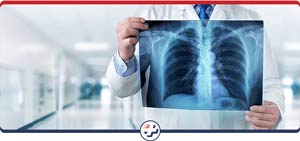 Table of Contents:
Can you go to urgent care for X-rays?
When should you go to the ER for an X-ray?
What can X-rays diagnose?
What should I know about X-rays?
Do you offer X-ray services?
There are several different types of diagnostic imaging tests that are very frequently used in almost every medical field. X-ray machines are essential for use in urgent care clinics as they provide accurate imaging that enables patients to receive the best possible treatments and care for their illnesses, injuries, or any other health conditions.
Can you go to urgent care for X-rays?


It is very common for injuries that are taken for care to an urgent care clinic to require an x-ray image to determine what exactly has occurred in the body and which course of treatment should be followed. Many urgent care clinics will offer either a referral to receive an x-ray from a nearby laboratory or have an on-site x-ray machine to ensure that all patients who are suffering from an injury or unidentified pain can have their condition treated as accurately and efficiently as possible. They are also a great, affordable option to visit if you believe you would benefit from an x-ray image of a specific part of your body rather than going straight to an emergency room for situations where the injury or condition is not life or limb-threatening.

When should you go to the ER for an X-ray?


X-rays are one of the best ways to identify the cause and exact location of pain or discomfort that is being experienced, making it essential that each emergency room has access to one. If you are experiencing significant pain that is likely due to a fracture, break, sprain, or dislocation somewhere within your musculoskeletal system, you will very likely require an x-ray. If you are trying to determine whether you should go to your primary care physician an urgent care clinic, or the emergency room to receive this x-ray, it is recommended that unless the medical situation is an emergency (excruciating pain or life- or limb-threatening), an urgent care clinic will likely be the most affordable and convenient option.

What can X-rays diagnose?


Most of the areas of the body can be examined using X-ray imaging, with the images providing plenty of valuable information regarding the bones and other dense masses in the body. Soft tissues are not visible through an x-ray image so this would not be the right diagnostic tool to use for conditions that are most likely only occurring in the soft tissues. X-rays are very effective at diagnosing fractures or breaks in the bones, identifying certain abnormal masses such as tumors, calcifications, foreign objects, and a wide range of other types of injuries. They are very commonly used for diagnoses of dental problems since the teeth are dense enough for this type of imaging and are often used for cancer detection/diagnosis in areas such as the breasts. X-rays are also frequently used to determine the presence of any structural problems within the bones and joints.

What should I know about X-rays?


X-rays are essential tools that are used regularly in medicine as they can provide up-to-date, detailed images of a very wide variety of conditions, allowing physicians to be able to make accurate diagnoses and to know how to pursue a treatment plan. They are also frequently used as reference imaging during medical procedures so that physicians know exactly where the problem is located. There are several different types of X-rays available depending on the part of the body that requires imaging, with some of them using essentially a type of dye to increase the contrast of the images, which allows for even more detail and clear lines to be visible in cases where more accuracy is required. If you are pregnant, might be pregnant, or are breastfeeding, you will need to mention that to your x-ray provider before the test commences. To achieve the best results, you will be required to stay still while the x-ray image is being taken but it should not take very long to get the image, and the results will be available shortly after.

Do you offer X-ray services?


PrimeHealth Urgent Care is happy to provide on-site x-ray imaging to all of our patients as it is beneficial for their treatment, making receiving accurate diagnoses very efficient and convenient. We are available every day of the week, allowing for any walk-in patient who requires an x-ray to receive high-quality care whenever they need it. For more information, contact us or book an appointment online. We serve patients from Parrish FL, Bradenton FL, Sarasota FL, Lithia FL, Lehigh Acres FL, Estero FL, Ellenton FL, Palmetto FL, Lakewood Ranch FL, Foxleigh FL, Venice FL, Fruitville, FL, Wimauma FL, Balm FL, Fort Myers FL, Westminster FL, El Dorado Acres FL, Cascades FL, West Samoset FL, Memphis FL, and surrounding cities.