Minor Burn Treatment Clinic Q&A
A minor or first-degree burn is the most frequent injury which is characterized by mild to moderate skin damage. If you require minor burn treatment, then visit us at PrimeHealth Urgent Care, our board-certified family medicine doctor Board Certified Providers can treat any kind of minor burn and provide bandages and pain relievers if necessary. For more information, please contact us or book an appointment online. Walk-ins are welcome! We have convenient locations to serve you in Parrish, Bradenton, Sarasota, Lithia, Lehigh Acres, Estero, and Ellenton FL.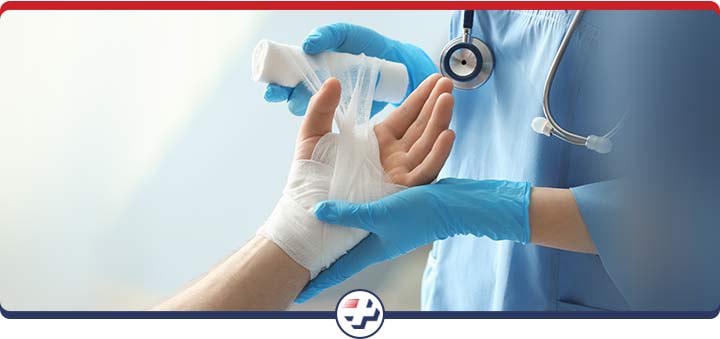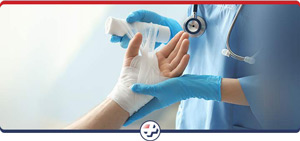 Table of Contents:
What should I put on a burn? How do you treat burn blisters?
How do I heal a burn quickly?
Does my burn need medical attention? When should you go to hospital for a burn?
Where can I get burn treatment in Parrish, FL?
If you or a loved one has a minor burn, then you'll want to have it treated properly and promptly. There are a number of things you can do at home to help treat a burn, but for lasting relief, you should get assistance from a professional here at PrimeHealth Urgent Care. We can provide a number of additional medical treatment options at our walk-in clinic so you can get better quicker. For burn medical treatment in Parrish, FL, come to our clinic right away.
What should I put on a burn? How do you treat burn blisters?

If you receive a minor burn or any burn blisters, the first thing you should do is put the area under cool, not cold, water. After the pain becomes more tolerable, you should wash the burn with mild soap and water. Then, the next thing to do is to put a cool compress on the wound, like a clean wet cloth. Especially cold temperatures might irritate the burn further, so avoid those colder temperatures.

Once the pain and swelling have subsided, you can apply an antibiotic ointment or cream to the area. You can also apply a sterile gauze bandage to the area, which will help to reduce pain and protect the skin. Apply the bandage loosely to avoid putting pressure on the area.

How do I heal a burn quickly?


An antibiotic ointment or cream will help to prevent any infection, and to speed up healing. Aloe Vera gel can help a great deal too, and pain relievers can help with the pain. A sterile gauze bandage will help to heal the wound as well. You can purchase all of these products at a drugstore, or you can come to our urgent care clinic for the products and for professional treatment.

Does my burn need medical attention? When should you go to hospital for a burn?


Minor burns (called 1st-degree burns) will heal on their own and with home care, but moderate burns (2nd-degree burns) to severe burns (3rd-degree burns) require medical attention. Sometimes it can be difficult to distinguish a mild burn from a more severe one. If you have any of the following types of burns, then you must dial 911 and go to urgent care or hospital:

• Burns that cover a large area of the body, a major joint of the body, or the hands, feet, face, groin, or buttocks
• Deep burns affecting deeper areas of the skin or deep tissues
• Burns that look charred or have black, brown, or white patches
• Burns that make your skin look leathery
• Burns caused by electricity
• Chemical burns
• Burns in your airway
• Burns that cause you to have difficulty breathing

Remember, for these burns, seek emergency medical attention from the ER (emergency room). For mild burns, come see us at our clinic instead!

Where can I get burn treatment in Parrish, FL?


Simply come on over to PrimeHealth Urgent Care for minor burn treatment. You don't have to make an appointment, so you can just walk in for service and immediate care for your burn! We're open for your evenings and weekends to better serve you. You can find hours of operation as well as directions here. We serve patients from Parrish FL, Bradenton FL, Sarasota FL, Lithia FL, Lehigh Acres FL, Estero FL, Ellenton FL, Palmetto FL, Lakewood Ranch FL, Foxleigh FL, Venice FL, Fruitville FL, Wimauma FL, Balm FL, Fort Myers FL, Westminster FL, El Dorado Acres FL, Cascades FL, West Samoset FL, Memphis FL, and surrounding cities.

We look forward to helping you with your treatment here at PrimeHealth Urgent Care!