School and Sports Physicals Clinic in Florida
The majority of the focus of school physicals is on immunizations and basic health issues. It assists in identifying any health issues the child may have that need to be observed carefully while they are in school. Sports physicals mostly deal with the heart and lungs and check for conditions that might be risky for the child to participate in activities. Our board-certified providers, can help to prevent school and sports-related issues at PrimeHealth Urgent Care. For more information, please contact us or book an appointment online. Walk-ins are welcome! We have convenient locations to serve patients in Parrish FL, Bradenton FL, Lithia FL, Sarasota FL,

Lehigh Acres FL

,

Estero FL

and

Ellenton FL

.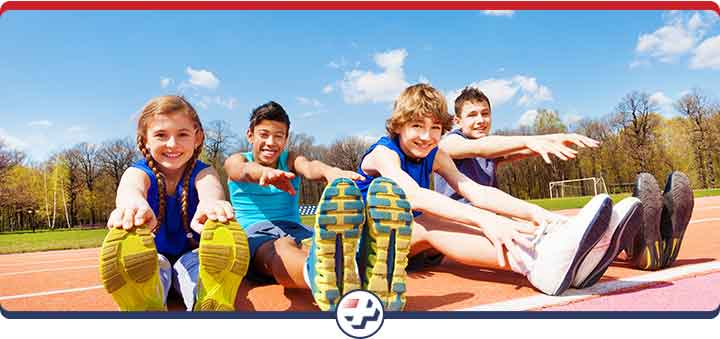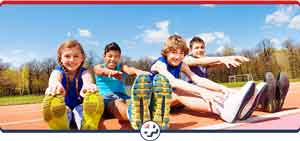 Making sure that your child is in perfect health before they interact with other children at school, camp, or sports practice is an essential step to keeping them in great health throughout the year. Because kids interact so much physically in their everyday life, it is important to take the necessary precautions to keep them healthy. This can involve required vaccinations, regular physicals, or just making sure that they are eating a healthy and nutritious diet and getting the exercise that they need. At PrimeHealth Urgent Care in Parrish, FL, our pediatric urgent care professionals offer school and sports physicals on a walk-in basis to help keep your child in perfect health throughout the year. Making an appointment with your child's primary care provider can require scheduling weeks or months in advance, which can be stressful when you have a busy schedule. At PrimeHealth Urgent Care, we reduce the stress of appointments by offering walk-in physicals for children of all ages, as well as adults and the elderly. Rather than making your child's health a stressful part of the monthly routine, our pediatric urgent care professionals aim to make the process easy and accessible to every parent in the Parrish, FL area.
School and sports physicals are not a very time-consuming process at PrimeHealth Urgent Care. When your child comes into our clinic, they will be helped immediately by one of our Board-Certified physicians. All you have to do is bring in a copy of your child's previous immunizations and help to answer previous medical history questions with a doctor. Once this is complete, our doctors will examine your child's overall health and recommend necessary immunizations or medications if needed. We aim to make the school and sports physical process a stress-free experience for your child and work to keep them in perfect health throughout the year. Every child's health needs are different, and we can offer medical advice on their nutrition and exercise to maintain their health. Completing regular school and sports physicals is the best way to make sure your child stays safe and healthy any time of the year, so it is essential for you to bring them in periodically.
If you are looking for an accessible and friendly urgent care clinic that offers top-notch physicals for your child, then walk into PrimeHealth Urgent Care today for all of your child's school and sports physicals. We do not require an appointment and welcome children of all ages into our clinic. Our doctors offer a range of medical services throughout the week during flexible hours and can offer medical consultations and advice as well during your child's physical. We hope to help your child maintain their good health throughout the year and look forward to seeing you soon at PrimeHealth Urgent Care in Parrish, FL! We serve patients from Parrish FL, Bradenton FL, Lithia FL, Sarasota FL, Lehigh Acres FL , Estero FL, Ellenton FL, Palmetto FL, Lakewood Ranch FL, Foxleigh FL, Venice FL, Fruitville FL, Wimauma FL, Balm FL, Fort Myers FL, Westminster FL, El Dorado Acres FL, Cascades FL, West Samoset FL, Memphis FL, and surrounding cities.