Bacterial Vaginosis Testing and Treatment Clinic in Florida
If you are looking for bacterial vaginosis treatment, then visit PrimeHealth Urgent Care. Our board-certified doctor Dr. Alfonso Espinel, MD, and his team are experienced in treating vaginal infections. We have convenient locations to serve you in Parrish, Bradenton, Sarasota,

Lehigh Acres FL

,

Estero FL

,

Ellenton FL

, and Lithia FL. For more information, please contact us or request an appointment online.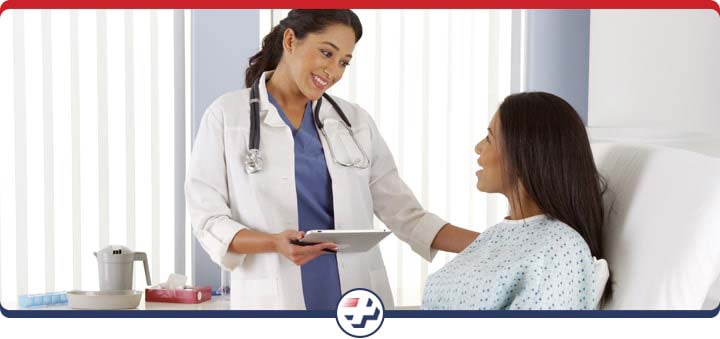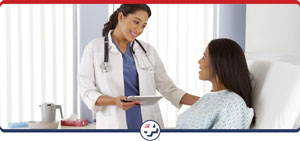 Table of Contents:
What is bacterial vaginosis?
What are the symptoms of untreated BV?
What causes BV to flare up?
How do you treat BV at PrimeHealth Urgent Care?
Welcome to PrimeHealth Urgent Care, a highly respected urgent care center conveniently located in Bradenton, FL, Sarasota, FL, Lithia, FL, and Parrish, FL. Our team of medical professionals provides a wide range of treatments for conditions including strep throat, minor burns, sinus infections, wound care, fractures, lacerations, and much more. We deeply believe that everyone deserves to be treated with compassion, efficiency, and a high standard of care. Our medical experts are proud to provide this level of care for everyone who walks through our doors. One condition our specialists can treat is called bacterial vaginosis. Please continue reading down below to learn more about bacterial vaginosis treatment in Bradenton, FL, Sarasota, FL, Lithia, FL, and Parrish, FL!
What is bacterial vaginosis?


Bacterial vaginosis is a condition that causes vaginal inflammation due to a bacteria imbalance. This condition can be diagnosed through a series of questions, pelvic exams, samples of vaginal secretions, and testing your vaginal pH. Fortunately, bacterial vaginosis can be treated quickly and easily. Ways to prevent bacterial vaginosis include protecting yourself against sexually transmitted infections, minimizing vaginal irritation, and staying away from douching products.

What are the symptoms of untreated BV?


Many women with bacterial vaginosis don't display any symptoms. Women who do experience symptoms of untreated BV may experience the following:

• White, green, or gray vaginal discharge
• Vaginal odor
• Vaginal itching
• Burning sensation when urinating

What causes BV to flare up?


At this time, there are no known exact causes of bacterial vaginosis. However, there are a few risk factors that may make you more likely to develop this type of inflammation. It can occur in women at any age, but the chances are much greater during the reproductive years. The three most common risk factors for developing bacterial vaginosis include:

• Sexual Activity
There is a strong link between sexual activity and developing bacterial vaginosis. Typically, women who develop bacterial vaginosis have a new sex partner or multiple sex partners. It is more common for women who have frequent sex with other women to get bacterial vaginosis.

• Douching
Another way women can develop bacterial vaginosis is through frequent douching. Rinsing out your vagina with cleansing agents can lead to an overgrowth of anaerobic bacteria. Douching isn't necessary to have a clean vagina as the vagina is self-cleaning.

• Lack of Lactobacilli bacteria in the vagina
If your vagina doesn't naturally produce a bacteria called lactobacilli, you're at a much higher risk of developing bacterial vaginosis. This makes it much easier for a bacterial imbalance to occur.

How do you treat BV at PrimeHealth Urgent Care?


Bacterial vaginosis can be treated with medications such as Metronidazole, Tinidazole, Clindamycin, or Secnidazole.

Metronidazole: This type of medication can be taken orally in pill form or as a topical gel that is inserted directly into the vagina.
 
Tinidazole: This type of oral medication is an antibiotic specially created to treat infections of the vagina, including bacterial vaginosis and trichomoniasis.
 
Clindamycin: Clindamycin is a cream that can be inserted into the vagina for the relief of uncomfortable symptoms.
 
Secnidazole: These antibiotics are only taken once in the form of granules. You can pour these granules onto a piece of food for proper absorption.
 
For further information about bacterial vaginosis treatment at PrimeHealth Urgent Care, please don't hesitate to give our front desk a call to book you in with one of our professionals as soon as possible. Our team will make sure you receive the health care you need to get back to your normal routine without any pain or discomfort. Bacterial vaginosis can become a recurring concern that causes a plethora of uncomfortable symptoms. You deserve to have these symptoms treated and cleared right away. We have convenient locations to serve you. For more information, please contact us or request an appointment online. We serve patients from Parrish FL, Bradenton FL, Sarasota FL, Lithia FL, Lehigh Acres FL, Estero FL, Ellenton FL, Palmetto FL, Lakewood Ranch FL, Foxleigh FL, Venice FL, Fruitville, FL, Wimauma FL, Balm FL, Fort Myers FL, Westminster FL, El Dorado Acres FL, Cascades FL, West Samoset FL, Memphis FL, and surrounding cities.