Walk-In Clinic in Sarasota, FL
Walk-ins are always accepted at PrimeHealth Urgent Care in Sarasota, FL. Several benefits are provided by us, including availability, affordability, and shorter wait times. Visit us at 5221 Clark Rd, Sarasota, FL 34233. For more information, contact us or book an appointment online.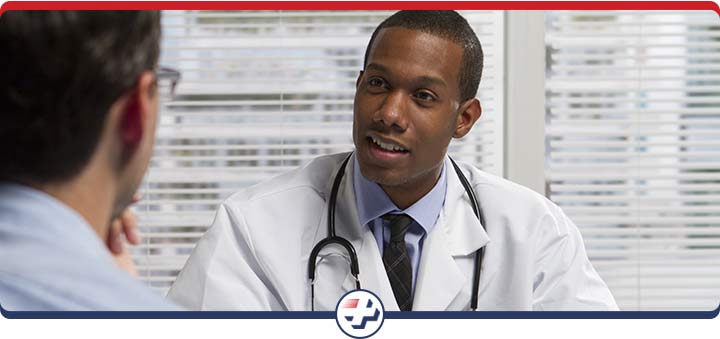 Table of Contents:
Do you accept walk-in patients?
How soon can I get an appointment?
What Services are provided at your walk-in clinic?
Urgent care is an integral component of the health care system as it provides accessible, high-quality, and convenient medical care for the vast majority of patients. Urgent care will almost always end up being more affordable than a visit to the emergency room and by operating on a walk-in, first-come, first-served basis, patients receive same-day care with a much shorter wait time than most other aspects of health care.
Do you accept walk-in patients?


PrimeHealth Urgent Care offers accessible, high-quality care for all patients who require last-minute, urgent medical care. We understand that most medical situations or conditions come up unexpectedly and are unplanned, and that can't simply be scheduled according to everyone's availability. To ensure that all of our patients can access the care that they require as conveniently and quickly as possible, we offer a "save your spot in line" option online for all of our locations that allows patients to wait for their turn to see the next available medical provider from the comfort of their own home. Our offices are all open every day of the week, none of which require appointments from our patients, providing comprehensive care that provides the majority of health care services under one roof. Our offices all offer extended hours during the week as well to allow patients to come in for the medical care that they need within the confines of only their schedule.

How soon can I get an appointment?


PrimeHealth is not able to accept appointments in the case of urgent care services, only for our primary care services, and instead, ask that our patients who require urgent medical care use our walk-in clinic during open hours whenever they need medical attention. We understand that urgent medical situations typically require medical attention within 12 to 24 hours, which is why we offer care on a walk-in basis and with extended hours, with the option to join the line for care from the comfort of your own home to minimize time spent in the waiting room as much as possible. Our highly skilled team of medical professionals ensures that each patient can receive convenient and quick care, so even without appointments, no patients are left waiting for the medical care that they require for any significant amount of time.

If you have any specific questions or concerns regarding appointments, expected wait times, or our walk-in services, please do not hesitate to contact our office at the location located closest to you at your convenience.

What Services are provided at your walk-in clinic?


PrimeHealth Urgent Care provides convenient, same-day care on a walk-in basis that includes many different services to ensure that each patient has access to the care that they need. Some of the walk-in clinic services that we offer include:

• Physical examinations, including sports and school physicals
• Treatments for bites and stings from bugs, insects, or animals
• COVID tests
• Strep throat tests
• Tuberculosis testing and treatment
• STD testing and treatment
• Flu testing and treatment
• Vaccinations for the flu, tetanus, and more to keep patients up to date on their immunizations
• Comprehensive drug testing with fast results
• Treatment and pain relief for abscesses
• Laceration treatment including stitches, glue, and staples
• Foreign object removal
• EKG (electrocardiogram) tests
• Treatment for minor burns
• Wound care including dressing wounds, changing dressings, and cleaning wounds to protect against infection
• Diagnostic testing for sprains, strains, and fractures
• Treatment for sports or work-related injuries

Our highly qualified team of health care providers offers almost all necessary medical services for urgent care, and with our on-site laboratory services, results from tests and diagnostic imaging ensure that all health conditions are accurately diagnosed and treated all under one roof for your convenience.

If you are unsure that we can handle a specific health condition, please feel free to contact the PrimeHealth Urgent Care office closest to you to determine whether our walk-in clinic is best suited for your treatment. If your medical situation is considered an emergency, as if is life or limb-threatening or may require emergency surgical services, go straight to your nearest emergency room. Our urgent care clinic is well-equipped to handle primary and urgent medical situations but is not able to provide emergency medical care. For more information, please contact us or book an appointment online. We are conveniently located at 5221 Clark Rd, Sarasota, FL 34233. We serve patients from Sarasota FL, Fruitville FL, South Sarasota FL, Siesta Key FL, Lakewood Ranch FL, and surrounding areas.