Minor Emergency Clinic in Sarasota FL
Patients who want quick, secure, high-quality medical attention for minor emergency health concerns may visit PrimeHealth Urgent Care. Our experienced board certified providers provide non-life-threatening conditions and illnesses with effective diagnosis and treatment at a significantly affordable cost. Visit our clinic for non-life-threatening conditions. For more information, please contact us or request an appointment online. We are conveniently located at 5221 Clark Rd, Sarasota, FL 34233.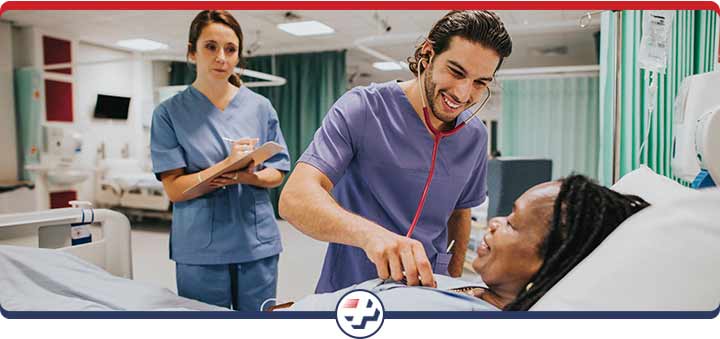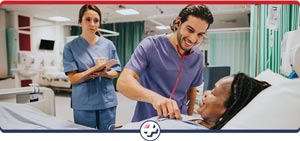 Table of Contents:
What constitutes a minor emergency?
What do I need to know about an emergency?
What is the first thing you need to do when you deal with an emergency?
What are the most common emergencies?
What constitutes a minor emergency?

Sometimes it is unclear whether you need immediate medical attention when you are injured or ill. The emergency room often costs more than an urgent care center when you could have been treated much more affordably. Identifying the difference between a major and minor emergency can be difficult.
 
In contrast to a major emergency, minor injuries and illnesses do not pose a life-threatening threat. Despite their discomfort or pain, these emergencies don't require an emergency room visit. A minor injury can include a cut, a bruise, a burn, a sprain, or a pulled muscle. There is no reason to seek emergency care for these conditions, despite the fact that they can be painful.
 
Knowing where to seek medical attention is important, whether it's a minor or major emergency. It is absolutely necessary to go to an emergency room or clinic in case of a major emergency. All emergencies can be handled at these facilities. Urgent care centers, on the other hand, can treat minor emergencies.
What do I need to know about an emergency?

Patients will spend less time in the emergency room if they understand the difference between minor and more serious emergencies. Minor emergencies can be treated outside the ER, but it's best to seek treatment as soon as possible. It is always advisable to treat minor emergencies as soon as possible in order to reduce complications.
 
Health conditions that could endanger life or limb are treated in the emergency department. Urgent care facilities handle minor emergencies requiring an immediate attention, even though they are not life-threatening.
 
Emergency and urgent care services act as a kind of intermediary between emergency rooms and primary care providers. Patients can access PrimeHealth Urgent Care seven days a week when their general practitioners are unavailable, and they won't have to wait in line at a hospital emergency room.
 
Symptoms such as difficulty breathing, chest pain, blurred vision, loss of consciousness, severe bleeding, or head injuries may require a trip to the emergency room. Urgent care centers are able to treat most other emergencies, such as excessive bruising, broken bones, minor burns, cuts, and injuries.
What is the first thing you need to do when you deal with an emergency?

Medical emergencies can result from acute injuries or illnesses that pose a risk to long-term health or life if not treated immediately. Depending on the situation, you may not be able to handle the medical emergency on your own.
 
When experiencing either a minor or major medical emergency stay calm and get medical help as soon as possible. The importance of early intervention during a medical emergency cannot be overstated. In the event that something is wrong, it is important to recognize the signs, note the symptoms, and seek additional assistance. Do not move someone who is seriously injured unless they are in a life-threatening situation.
What are the most common emergencies?

Serious emergencies pose an immediate threat to health. Bleeding, seizures,  heart attacks, collapsing, difficulty breathing, severe pain, and strokes are among the most common emergencies. These are the types of emergencies posing an immediate risk to life or limb and must be treated at the emergency room.
 
Though minor emergencies don't pose a life-threatening risk, they should still be taken seriously as untreated minor emergencies can often lead to additional complications.  Injuries such as minor fractures, strains, sprains, headaches, mild asthma attacks, minor infections,  prolonged cold, and flu symptoms, rashes, and mild cuts or lacerations are common examples of minor emergencies.
 
PrimeHealth Urgent Care provides efficient, quality, and affordable healthcare with Board Certified Emergency and Family Practice physicians. You can receive treatment for minor medical emergencies at PrimeHealth. We are conveniently located at 5221 Clark Rd, Sarasota, FL 34233. For more information, please call us or request an appointment online. We serve patients from Sarasota FL, Bradenton FL, Parrish FL, Ellenton FL, Palmetto FL, Lakewood Ranch FL, Sun City FL, Oneco FL, Fruitville FL, and West Samoset FL.