Minor Emergency Clinic in Bradenton, FL
A minor emergency is a medical condition that needs rapid treatment but isn't always serious in nature. At PrimeHealth Urgent Care, our board-certified providers gives you reasonably instant access to healthcare services for a variety of disorders, from minor injuries and illnesses. Visit our clinic if you are experiencing non-life-threatening conditions. For more information, please contact us or book an appointment online, or simply walk in! We are conveniently located at

3018 53rd Av East Bradenton, FL 34203

.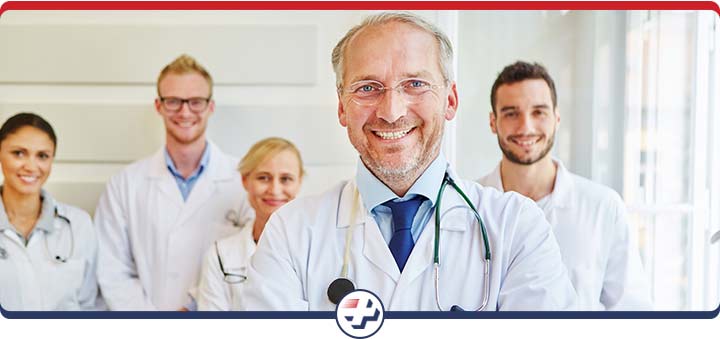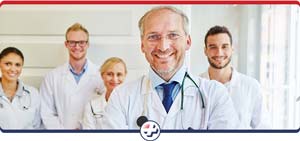 Table of Contents:
What is considered a medical emergency?
How long is the wait for the emergency room at PrimeHealth Urgent Care?
What causes an emergency?
Why is emergency care important?
A minor emergency clinic is a clinic that specializes in providing care to patients who have urgent but not life-threatening issues. Patients typically visit a minor emergency clinic if they have a cold, the flu, or a minor injury like a mild strain or small burn. Minor emergency clinics typically have shorter wait times than other clinics and offer a variety of services, such as acute care, lab services, and checkups.
What is considered a medical emergency?

A medical emergency is defined as an injury or illness that requires immediate medical attention in order to preserve the physical wellbeing, form, and/or function of the individual. Medical emergencies can be considered minor or major. Minor emergencies include:

• Sprains, strains, or mild fractures 
• Mild lacerations or cuts 
• Headaches
• Minor infections
• Prolonged cold and flu symptoms
• GI upset, including nausea and vomiting
• Mild asthma attacks
• Rashes and skin lesions
 
Major emergencies are severe in nature and always need to be treated at a hospital emergency room (ER). Almost any severe medical incident can be considered an emergency, especially if it involves:

• Massive blood loss
• Bleeding that spurts or pulses
• Bleeding that will not stop
• Severe chest pain or head pain
• Nonstop vomiting or diarrhea with severe hydration
• Severe bone fractures
• Severe neck stiffness/rash accompanied by fever
• Severe allergic reactions or anaphylaxis
• Severe bleeding
• Severe pain in any part of the body
• Severe burns
• Severe or persistent vomiting
• Large lacerations (cuts) that require stitching
• Coughing or vomiting up blood
 
For minor medical emergencies in Bradenton, FL, come to PrimeHealth Urgent Care!
How long is the wait for the emergency room at PrimeHealth Urgent Care?

The professionals at PrimeHealth Urgent Care pride themselves on their quick response times and short wait times. There are several factors involved in how long it will take to be seen by a doctor at our urgent care, including:

• Patient volume
• The complexity of medical concerns/treatments
• Urgency

Based on the aforementioned factors, the wait time can vary, but most of the time, patients are seen within 15 to 30 minutes.
What causes an emergency?

There are nearly countless things that can cause an emergency, from falling down the stairs to a really high fever. Many severe injuries are emergencies, and there are virtually limitless causes of injuries, from more common occurrences like spraining an ankle while playing sports, to less common incidents like getting struck by lightning. The most common emergencies include:

• Chest pains
• Abdominal pain
• Sprains and broken bones
• Upper respiratory infections
• Cuts and contusions
• Back pain
• Skin infections
• Foreign objects in the body
Why is emergency care important?

Emergency care saves millions of lives every year and allows people to address severe injuries so they have no physical limitations. The care provided to patients in emergency situations has positively impacted the quality of life of the overall population, preventing disability, dismemberment, and death. If someone sustains a severe burn or cut, the first instinct is to get them to an emergency room for specialized care. Even in less severe situations, such as medical emergencies that necessitate a visit to an urgent care clinic rather than the ER, this level of emergency care is vital, as quick, responsive and quality care reduces the risk of complications and the potential for future sequelae.
 
If you or someone you love ever sustains a minor to moderate injury or illness, bring them to the minor emergency clinic at PrimeHealth Urgent Care. Call us today to book an appointment at our minor emergency clinic, or simply walk into our clinic conveniently located at 3018 53rd Avenue East, Bradenton, FL 34203. We serve patients from Bradenton FL, Ellenton FL, Sarasota FL, Lakewood Ranch FL, Venice FL, Palmetto FL, and Wimauma FL. We look forward to serving you!