Urgent Allergic Reactions Treatment Clinic in Parrish, Sarasota, Bradenton, Lehigh Acres, Estero, Ellenton, and Lithia, FL
A runny nose or sneezing, discomfort in the cheeks, eyes, or forehead, coughing, wheezing, shortness of breath, itchy skin, diarrhea, and swollen eyes, lips, mouth, or throat can all be symptoms of an allergic response. Learn more about allergic reactions and the treatment options available. Contact our team of healthcare professionals at PrimeHealth Urgent Care or visit us online to book an appointment. We have convenient locations to serve you in Parrish, Bradenton, Sarasota,

Lehigh Acres

,

Estero

,

Ellenton

, and Lithia, FL.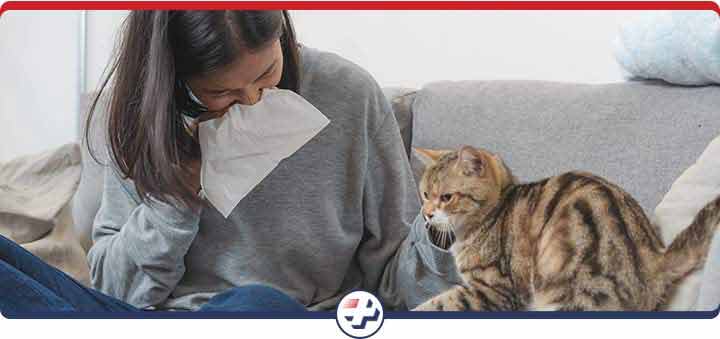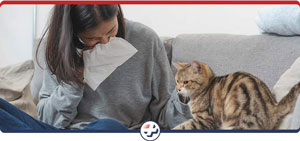 Table of Contents:
What are the different types of allergic reactions?
What are the symptoms of an allergic reaction?
How do you know if you have an allergic reaction?
When should you see a doctor for an allergic reaction?
What are the different types of allergic reactions?

There are four types of allergic reactions, and they are classified as Type I, Type II, Type III, and Type IV hypersensitivities. In Type I reactions, we see anaphylaxis, a severe and potentially life-threatening condition. The body's immune system overreacts and floods the bloodstream with a hormone (body chemical) called histamine – resulting in a full-body reaction. Anaphylactic shock is rare, and those with this type of reaction will carry an EpiPen with them in an emergency.
 

This reaction will have rapidly developing symptoms, such as dyspnea (difficulty breathing) due to a swollen airway, swelling in the extremities and face, rash, nausea and vomiting, rapid pulse, and low blood pressure. These last two symptoms, a drop in blood pressure and a high heart rate lead to dizziness and syncope (fainting). A Type I reaction can be associated with many triggers, such as bee stings and food. A cytotoxic response characterizes type II allergic reactions; this broad term refers to a material or process damaging to cells. In the case of an allergic reaction, a particular process of the immune system is activated, the complement cascade.
 
This highly complex process occurs when numerous proteins in the blood change shape and activate others to employ a large-scale attack on a cell. Usually, this process is quite helpful in defending against bacteria and viruses; however, in an allergic reaction, this process targets antigens on healthy cells and destroys them. Symptoms of this kind are dependent on the specific reaction. However, they include shortness of breath (dyspnea), pale skin (pallor), jaundice, dark urine or blood in the urine (hematuria), swollen tongue (glossitis), nose bleeds, numerous small bruises (petechiae), arthritis, heat intolerance, palpitations, tremors, and muscle weakness. Type II reactions are seen more in relation to drugs and autoimmune conditions, such as drug-induced lupus.
 
Type III hypersensitivities are termed immunocomplex reactions. Like Type II reactions, immunocomplex reactions are characterized by tissue damage resulting from activated complement cascade. However, the difference is that in immune complex reactions, antibodies and antigens connect and become aggregates that work together. An acute occurrence of this reaction looks like dyspnea, fever, and a cough that worsens with repeated exposure. This process is commonly seen in systemic lupus erythematosus (SLE).
 
Finally, Type IV hypersensitivity also referred to as a cell-mediated reaction, is a delayed process that usually occurs forty-eight to seventy-two hours after allergen exposure. Symptoms of this type of allergic reaction are similar to the three others, though it is typically seen in long-term infectious diseases.
What are the symptoms of an allergic reaction?

Symptoms of an allergic reaction can range in severity and may appear as a mild rash (hives), or it could be life-threatening, as seen in anaphylactic shock. If the allergen has contacted the skin, you will likely see inflamed and itchy hives.
 
Areas of the body may become swollen, which could threaten respiratory health if the airways close. If the airways are affected, you may be wheezing or coughing; usually, chest tightness and pain are paired with these symptoms. Your eyes may become watery and itchy, and your nose may feel stuffy (allergic rhinitis) or runny. Further, vomiting, diarrhea, and stomach pain could also occur. If the reaction is severe, there may be a drop in blood pressure and a spike in heart rate, which leads to syncope.
How do you know if you have an allergic reaction?

If you have not been diagnosed with an allergy previously and do not have severe allergies, symptoms may appear mild and inconclusive. Many patients with softer allergic reactions mistake frequent symptoms like a stuffy nose and itchy eyes for the common cold.
 
Generally, a cold or influenza will make you feel fatigued, whereas allergies won't cause as much energy depletion. A strong indicator of an allergic reaction that stands out against the rest is hives, which are areas of inflammation and redness that are often itchy and may be localized to a place of contact or widespread across the body.
When should you see a doctor for an allergic reaction?

If you are experiencing frequent allergic reactions and do not know the cause, it may be best to visit your physician to have an allergy test performed. Otherwise, if you experience a severe anaphylactic reaction, you need to seek immediate emergency medical care and should, after that, carry an EpiPen.
 
If you are experiencing allergy symptoms and need treatment or allergy testing, PrimeHealth Urgent Care Clinic can provide all the services you seek. With our exceptional healthcare team and physicians with over two decades of experience, we can offer both urgent care and primary care services, including allergy testing and treatment. In addition, if you would like to visit our office, we also accept walk-ins during office hours; we are open seven days a week. Alternatively, you may contact us to book an appointment or do so online. We serve patients from Parrish FL, Bradenton FL, Sarasota FL, Lithia FL, Lehigh Acres FL, Estero FL, Ellenton FL, Palmetto FL, Lakewood Ranch FL, Foxleigh FL, Venice FL, Fruitville, FL, Wimauma FL, Balm FL, Fort Myers FL, Westminster FL, El Dorado Acres FL, Cascades FL, West Samoset FL, Memphis FL, and surrounding cities.